This article takes you to know HDI board proofing
---
---
In today's safe and convenient living conditions, many new products have been produced accordingly. Today we will mainly talk about HDI board and HDI board proofing process.
HDI is the abbreviation of high density interconnection. At the same time, it is also a technology of printed circuit board. It is mainly based on a line of micro blind buried hole to distribute the circuit board with relatively high density. HDI is specially designed for small capacity users, because it is mainly compact products and adopts modular parallel design. In most cases, it adopts various patented technologies and digital signal processing technologies, and has strong short-term overload capacity and can adapt to load capacity on a global scale. The application of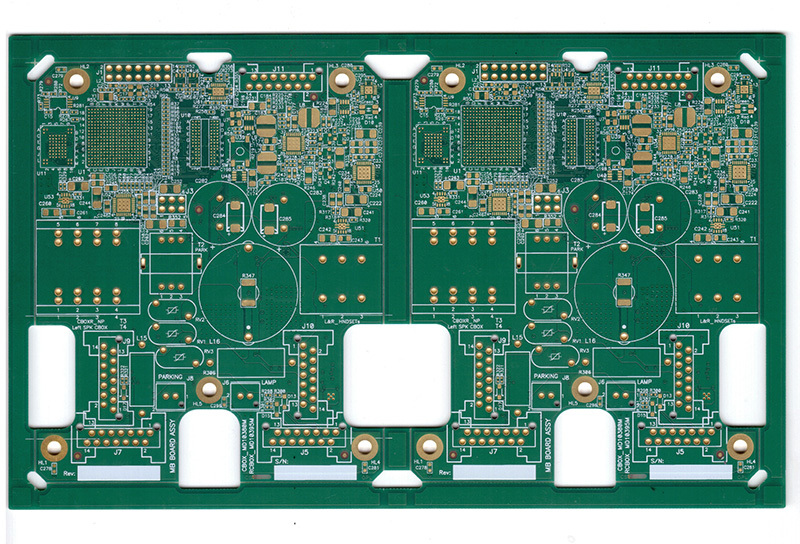 HDI board has gradually expanded in recent years. It is generally manufactured by the lamination method. When the number of laminations is increased, the more advanced the technology of the plate, and the grade will be improved in turn. Ordinary HDI boards are basically single, while high-end HDI boards use 2 or more technologies. At the same time, technicians will also use other advanced technologies such as stacking holes and laser direct drilling. High-end HDI boards are mainly used in electronic devices such as mobile phones, advanced digital cameras, etc.
It has many advantages. For example, HDI board can present relatively low family planning electrical noise in improving product performance. Not only that, it can also minimize the structure of connecting holes and circuit branches, have a stable voltage path, be closer to the distribution of capacitance than other products, and even play a role in blocking radiation in specific environments.
But the HDI board also faces a new challenge, namely proofing technology. Due to the lack of professionals in its application technology and the lack of experienced knowledge in this industry, it is impossible to estimate the stacking status, price, drilling quantity and other issues at the beginning of the project design. At the same time, there are also certain challenges in the later assembly. How to reasonably select the structure is the key factor between the performance and cost of HDI board.
In the process of HDI board proofing , the selection of materials should also be fully considered. In most cases, the composition of HDI board proofing is generally resin, and some will also use improved acrylic resin, which mainly depends on its main application site and environment.
This article ends here today. I hope you have a deeper understanding of HDI board proofing after reading this article.
---