Multi-layer circuit board factory: general principles of multi-layer circuit board stacking arrangement
---
---
Multilayer Circuit Board Factory Before designing a multilayer circuit board, the multilayer circuit board structure must be determined according to the circuit scale, circuit board size and electromagnetic compatibility (EMC) requirements. That is, decide whether to use 4 layer, 6 layer or higher multilayer circuit board. Once the number of layers is determined, multilayer circuit board factory will determine where to place the electrical layers in the multilayer circuit board and how to distribute different signals on these layers. This is the multilayer circuit board factory laminated structure selection problem.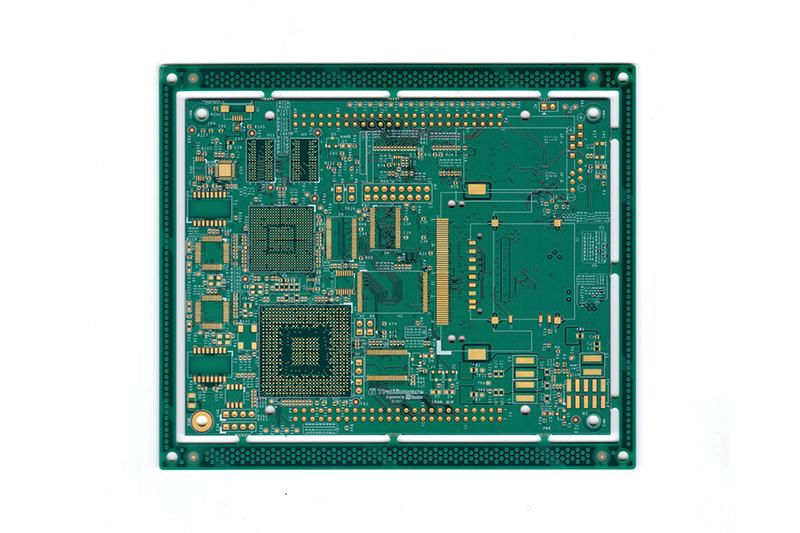 The general principle of multilayer circuit board stacking and arrangement adopted by multilayer circuit board factory :
1 ) The ground plane is below the device surface (the second layer), providing the device shielding layer and providing the reference plane for the device surface wiring;
2 ) All signal layers of multi-layer circuit boards should be adjacent to the ground plane as much as possible;
3 ) Try to avoid direct adjacency of two signal layers;
4 ) The main power supply should be adjacent to it as much as possible.
5 ) Multilayer Circuit Board Factory should adopt symmetrical structure design in principle. The meaning of symmetry includes: dielectric layer thickness and type, copper foil thickness, pattern
6 ) symmetry of multilayer circuit board distribution type (large copper foil layer, circuit layer).
Multi-layer Circuit Board Factory should flexibly grasp the above principles when setting up the layers of the specific multi-layer circuit board. On the basis of understanding the above principles, according to the actual requirements of the single board, such as whether a key wiring layer, power supply, ground plane division, etc. is needed, the arrangement of the layers should be determined, and no hard copy should be allowed.
---
multilayer circuit board factory, multilayer circuit board, multilayer circuit board, pcb circuit board proofing, PCB circuit board factory