Why use ceramic circuit boards
---
---
General PCB is formed by laminating copper foil and substrate. Due to reasons such as thermal stress, chemical factors and inappropriate production process in processing of , , PCB substrate is prone to bending to varying degrees. Another PCB substrate, namely ceramic circuit board , is greatly superior to ordinary glass fiber PCB substrate in terms of heat dissipation performance, power-carrying capacity, insulation, thermal expansion coefficient, etc., and is widely used in high-power electronic modules, aerospace, military electronics and other products.
We usually use
PCB adhesive to bond copper foil and substrate. Ceramic circuit boards combine copper foil and ceramic circuit board by bonding under high temperature environment. The bonding force is strong, the copper foil does not fall off, the reliability is high, and can maintain stable performance under high temperature and humidity environment. The main materials of ceramic circuit board are 1,
alumina (Al2O3)
alumina, which is the most commonly used substrate material in ceramic circuit board
. It has high strength and chemical stability to many other oxide ceramics in terms of mechanical, thermal and electrical properties, and has rich raw material sources, which is suitable for various technical manufacturing and different shapes.
ceramic circuit board
is divided into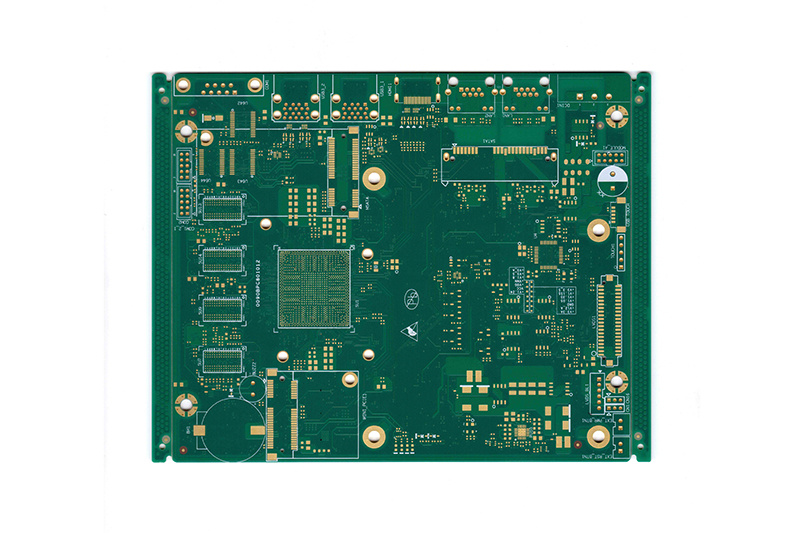 75 porcelain, 96 porcelain and 99.5 porcelain according to the percentage of alumina. With different alumina contents, the electrical properties are hardly affected, but the mechanical properties and thermal conductivity vary greatly. The substrate with low purity has many glass phases and large surface roughness. The higher the purity of the substrate, the more shiny, dense, low dielectric loss, but the higher the price.
2, beryllium oxide (BeO)
ceramic circuit boards will drop rapidly when the temperature exceeds 300 ℃ if they are suitable for situations with higher thermal conductivity than metal aluminum and require high thermal conductivity, but their toxicity limits their own development.
3,
aluminum nitride (AlN)
aluminum nitride ceramics are aluminum nitride powder-based crystal phase ceramics ,
compared with alumina
ceramic circuit board , which have high insulation resistance, high insulation withstand voltage and low dielectric constant. Its thermal conductivity is 710 times that of Al2O3, and its coefficient of thermal expansion (CTE) almost matches that of silicon chips, which is very important for high-power semiconductor chips. In the manufacturing process of ceramic circuit board , the thermal conductivity of AlN is greatly affected by the residual oxygen impurity content, which can reduce the oxygen content and significantly improve the thermal conductivity. The thermal conductivity of the current process production level has reached 170W/(m · K) or more.
---