What are the advantages of thick copper circuit boards?
---
---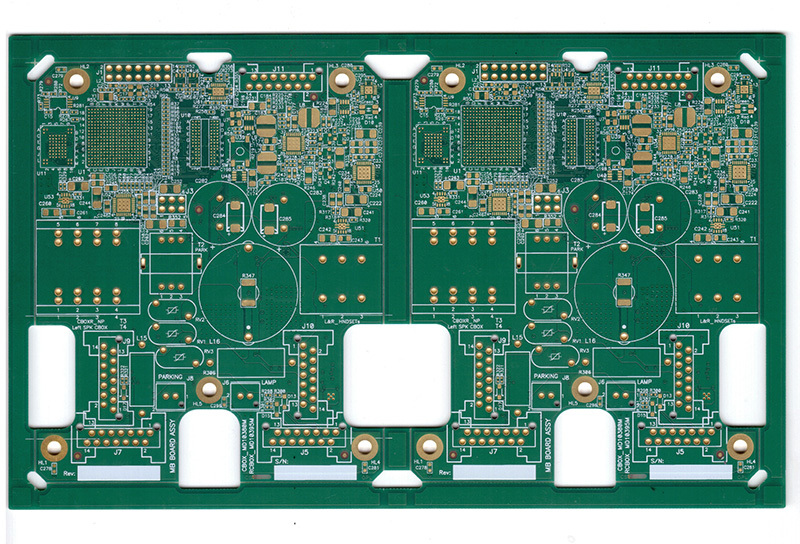 1. thick copper plate
Chinese name is thick copper plate, English name is double-sided circuit board. Thick copper circuit board refers to the inner or outer layer of any layer of copper thickness 3oz printed circuit board.
Advantages of 2. Thick Copper Circuit Board
has the characteristics of carrying large current, reducing thermal strain, and good heat dissipation.
1. Thick copper plate circuit board can carry large current. Under the condition of constant line width, increasing the thickness of copper is equivalent to increasing the cross-sectional area of the circuit and can carry more current, so it has the characteristic of carrying large current.
2. Thick copper plate circuit board reduces thermal strain.
The conductivity of copper foil is very small (also known as resistivity, 1.72*10-8m), and the temperature rise is very small under high current conditions, so it can reduce the heat generation, thereby reducing the thermal strain. Conductivity is resistivity. Metal "conductors" are divided into: silver → copper → gold → aluminum → tungsten → nickel → iron.
3. Thick copper plate circuit board has good heat dissipation.
copper foil has high thermal conductivity (401W/mK), which can play an important role in improving heat dissipation, so it has good heat dissipation. Thermal conductivity refers to the heat transferred through an area of 1 square meter within 1 hour when the temperature difference between the two sides is 1 meter thick material under the condition of stable heat transfer, and the unit is W/MK.
thick copper plate circuit board is divided into single board, double board and multi-layer according to the number of layers. With the high integration of electronic technology, multilayer circuit boards are widely used in various fields. So what are the advantages and disadvantages of multilayer thick copper board circuit boards? The following is for reference:
Advantages of 3. multilayer thick copper board circuit boards
has the characteristics of high assembly density, small size and light weight. Due to the high assembly density, the connection between components (including components) is reduced, thereby improving reliability; the number of wiring layers can be increased, thereby increasing design flexibility; circuits with certain impedance and high-speed transmission circuits can be formed. Circuit and magnetic circuit shielding layers are provided, and metal core heat dissipation layers can also be provided to meet the needs of special functions such as shielding and heat dissipation. Simple installation and high reliability.
Disadvantages of 4. multi-layer thick copper board
High cost, long production cycle, and high reliability detection means. It is the product of the development of electronic technology to high speed, multi-function, large capacity and small volume. With the continuous development of electronic technology, especially the wide and in-depth application of ultra-large scale integrated circuits, it is rapidly developing to high density, high precision and high level of digitization.
---
thick copper circuit board