Multi-layer circuit board factory: multi-layer circuit board production process introduction
---
---
With more and more functions required by electronic products, the structure of multilayer circuit board is becoming more and more complex. Due to the space limitation of multi-layer circuit board , the circuit board is also gradually "evolution " from single layer to double layer and then to multi-layer. So what is so special about the manufacturing process of multilayer circuit board ?
Multilayer circuit board is a printed circuit board made of a conductive pattern layer and an insulator laminate. The number of layers of the conductive pattern is above 3 , and the interlayer electrical interconnection is realized through metallized holes. Double panels are the inner layer, two single panels are the outer layers, or two double panels are the inner layers. If two single panels are used as the outer layers, they are combined with each other through the layout system and insulating bonding materials, and According to the design requirements, the conductive patterns are connected together to become 4 layer, 6 layer printed circuit board, also known as multilayer PCB circuit board.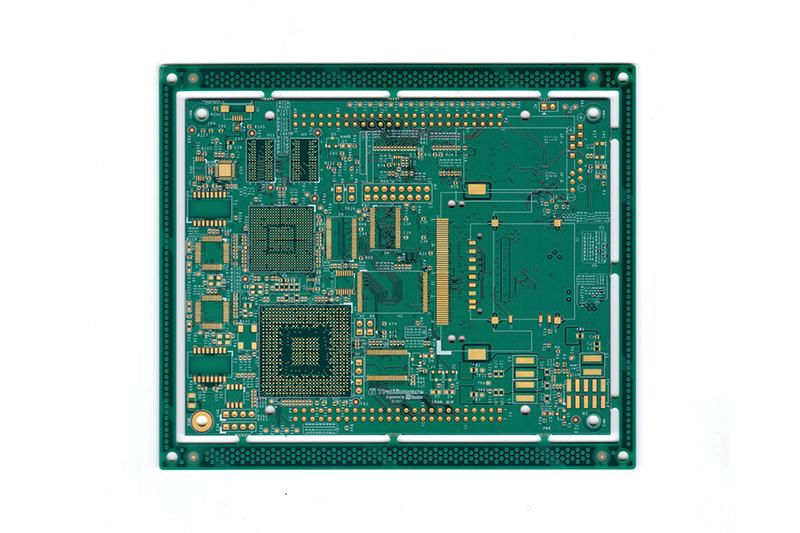 Multi-layer circuit board is generally made of epoxy glass cloth coated copper foil laminate, and its manufacturing process is developed on the basis of the starting double-layer board electroplating process. The general process of multi-layer circuit board is to etch and blacken first, then add a radius sheet according to the predetermined design, apply heating pressure of copper foil and pressure plate on the laminate and upper and lower surfaces respectively to obtain a "double-sided copper clad laminate " with prepared inner layer pattern, and then carry out numerical control drilling according to the predetermined positioning system. After drilling, the hole wall can be processed and decontaminated, and then the process of double-sided plated hole printed circuit board can be carried out.
---
multilayer circuit board, ceramic circuit board, circuit board factory, circuit board proofing, high frequency circuit board, multilayer circuit board factory, HDI circuit board