Multilayer Circuit Board Factory: Advantages and Applications of Multilayer Circuit Board
---
---
multi-layer circuit board is called multi-layer circuit board with more than two layers, such as 4 layer, 6 layer and 8 layer. Of course, there are also 3 layer or 5 layer circuit board designs, also known as multi-layer PCB circuit board.
Conductive traces larger than two layers are separated by insulating substrates between layers. After each layer of traces is printed, each layer of traces is laminated together. Then drilling is carried out to realize the conduction between the lines of each layer. The advantage of multi-layer circuit board is that the circuit can be distributed to multi-layer wiring, so as to design more precise products. Or smaller products, such as mobile phone circuit boards, small projectors, voice recorders and other bulky products, can be realized through multilayer boards. In addition, the use of multiple layers can be more flexible to control differential impedance, single-ended impedance and some signal frequency better output.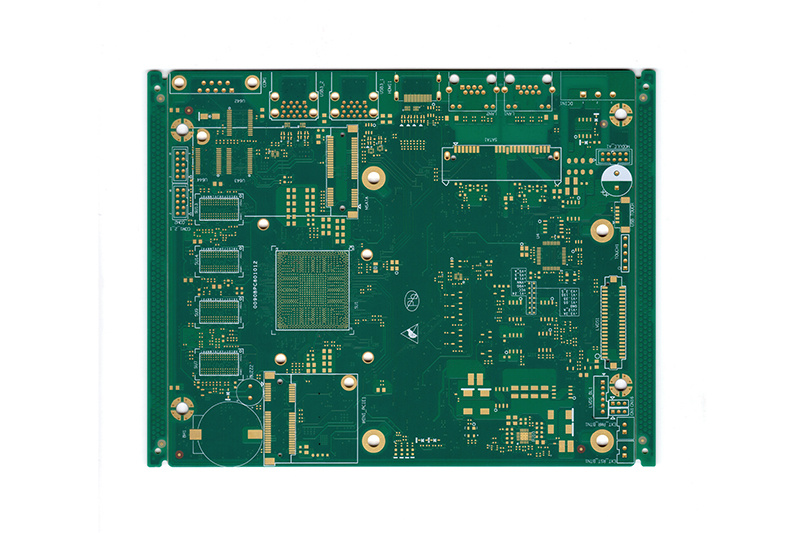 Multi-layer circuit board is the inevitable product of high-speed, multi-function, large-capacity and small-scale development of electronic technology. With the development of electronic technology, especially the widespread popularity of large-scale and ultra-large-scale integrated circuits, multi-layer printed circuits are rapidly developing in the direction of high density, high precision and high number of layers. Technologies such as fine lines, small aperture penetration, blind hole buried hole and high plate thickness aperture ratio have emerged to meet the needs of the market.
The reduction in the specifications of separate components and the rapid development of microelectronics, coupled with the requirements of the computer and aerospace industries for further increasing the packaging density of high-speed circuits, are continuously pushing electronic equipment to develop in the direction of forward volume reduction and mass reduction. Due to the limitation of available space, single-sided and double-sided printed boards have been unable to achieve further improvement in assembly density. Therefore, it is necessary to consider the use of printed circuits with more layers than the double-sided board, which creates conditions for the appearance of multilayer circuit board .
---
multilayer circuit board, multilayer circuit board, circuit board factory, multilayer circuit board factory