Circuit board manufacturers talk about the difference between pcb double-layer board and four-layer board
---
---
circuit board manufacturer tells us the difference between pcb double-layer board and four-layer board
circuit board manufacturer's customized double-sided four-layer circuit board is a common one, of which double-layer board is widely used, followed by four-layer board, while pcb double-layer board and four-layer board are unrecognizable by naked eyes and need slicing technology to know. So how can circuit board factory experts distinguish the difference between pcb double-layer board and four-layer board by not slicing?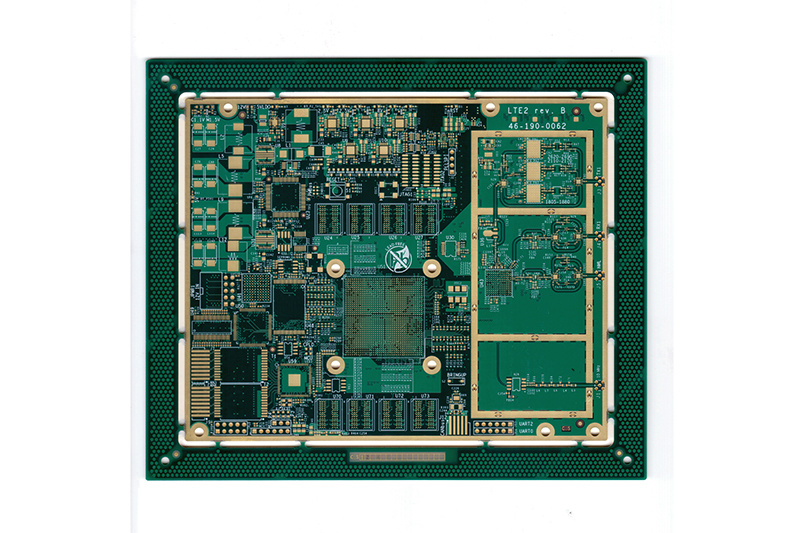 Circuit Board Manufacturer: In fact, this method is very difficult to obtain a four-layer board by observing the cross section of the printed circuit board. Few people have this eyesight, but we can identify the four-layer board by observing the guide hole. If the same guide hole can be found on the front and back of the PCB, or the main board or display card is facing the light source, if the position of the guide hole cannot transmit light, it is a four-a light. The four-layer board is laminated on the basis of the double-layer board. When laminating, PP and copper foil are respectively added to both sides of the double-sided board, and then pressed into a multilayer board by high temperature and high pressure. Simply put, the four-layer board has an inner layer. In terms of technology, some lines will be etched through the inner layer and will be pressed up and down. After cutting the delivered board, the double-sided board can be directly drilled.
circuit board manufacturer: how to draw a four-layer board with PROTEL
requires a long-term drawing of a two-layer board. the basic settings are as follows. several layers need to be set, and 16 layers (software functions)(Protel 99se) can be set on one side. the design/layer stack manager can click add layers, and then go to the design/rules/wiring layer, double-click to change the added unused layer to the corresponding value (the wiring method you need). It is important to practice more and often find some relevant settings, such as how thick the wire is, how to add copper plating, and some simulation knowledge. It is often good to simulate people drawing PCB.
Circuit board manufacturer: Four-layer board concept
Four-layer refers to a printed circuit board PCB made of four layers of glass fiber, which can reduce the cost of PCB, but the efficiency is poor. So how to distinguish between four-layer board, double-sided board, single-sided board, six-layer board, etc.? The following is the method to distinguish the number of PCB layers:
circuit board manufacturer: four-layer circuit board storage time:
PCB four-layer circuit board storage time and surface treatment technology has a close relationship. Gold melting and gold plating can be stored for a long time and can be stored for two to three years at room temperature, followed by tin spraying and oxidation resistance, that is, oxidation resistance. After getting the board, it will go online immediately. The storage time is short, about 3 months. The board that has been stored for a long time must be baked before it is put on line, otherwise it is easy to explode during reflow soldering.
If it is a four-layer board with anti-oxidation technology, it will be used up within half a year after vacuum unpacking, within 24 hours after vacuum unpacking, within one year after unpacking under temperature and humidity control, and within one week after unpacking. The temperature and humidity should also be controlled. The gold plate is equivalent to the tin plate, but the control process is stricter than the tin plate.
---